Operation Apex Harmony
Protect Queensland's Migrating Whales
Tell Queensland to remove dangerous shark nets during whale migration season.
In 2019 alone, five whales were unnecessarily caught in shark nets that are part of Queensland's Shark Control Program. As whales make their annual mass migration to Queensland's warmer waters, we urgently need the nets removed. 
New South Wales has acknowledged the nets are dangerous to whales and has already removed them for migration season. Tell Queensland to follow their lead before more whales are harmed.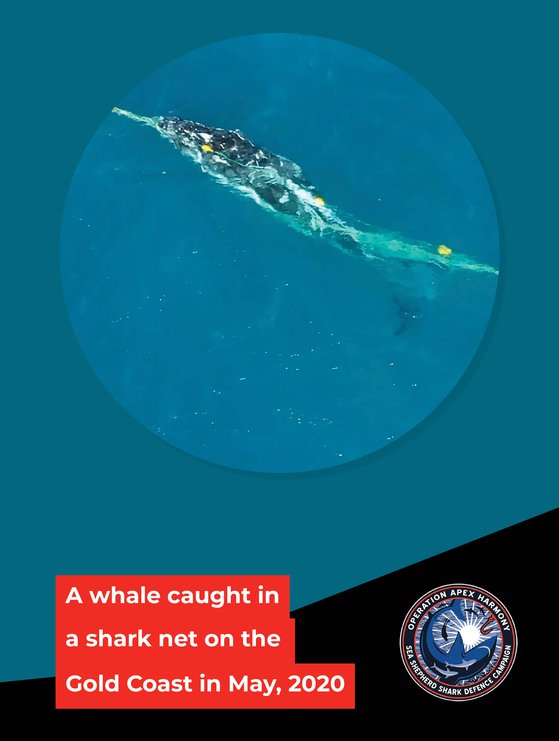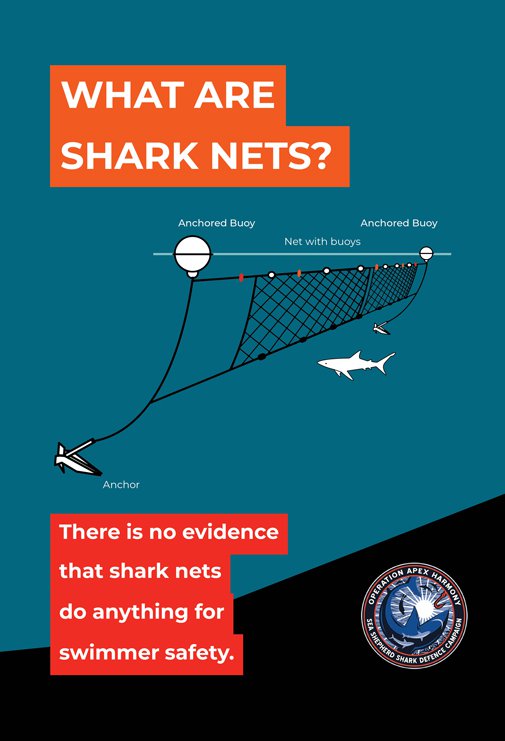 Queensland's Shark Culling Program
Queensland knows these practices are outdated and the public want modern swimmer safety programs that are safe for humans and marine life, including whales. We need Queensland's Shark Control Program to use non-lethal alternatives in order to protect marine life as well as ensure the safety of swimmers. 
A False Sense of Safety
There is no justification for this assault on our precious marine life. Queensland's claims that the program helps tourism are completely false - as backed up by statistics following shark incidents.
Tourists come to Australia because we have a reputation for being a remote and beautiful country with unique and pristine places and wildlife. Our natural assets are our biggest draw-card, including our spectacular marine life, like humpback whales. Tourists would be horrified if they knew that one of the main reasons the Queensland Government continues to use outdated whale trapping nets is to make visitors feel safer. 
The Alternatives
Non-lethal options like a comprehensive ongoing education program, drone surveillance, barriers in appropriate places, personal shark deterrents and increased signage are far better options.
It's important to consider that the ocean is where millions of sharks live and sharks don't actively hunt humans. Shark incidents do occur but very rarely. Often these incidents are over reported giving the impression that it happens more frequently.
The most important thing we can do is educate ourselves about the safe ways to use a natural and wild environment like our oceans. We are not on the menu, we are just sometimes in the way, so it's about mitigating these interactions with an animal that keeps our oceans - our primary life support - healthy.