News
The Coca-Cola Company, PepsiCo and Nestlé named top plastic polluters for the third year in a row
Thursday, Dec 03, 2020
The Coca-Cola Company, PepsiCo and Nestlé are ranked as the world's top plastic polluters for the 3rd consecutive year according to Break Free From Plastic's new report.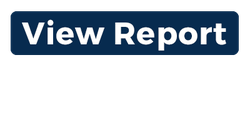 Sea Shepherd Australia's Marine Debris Campaign was proud to represent Australia in the 2020 Global Brand Audit conducting seven brand audits across four states during our beach clean-ups.
"We recovered and audited over 1,100 items of branded plastic which were found polluting Australian beaches and coastlines. Over 450 brands were recorded," said Marina Hansen, Sea Shepherd's National Marine Debris Campaigner.
This year, Break Free From Plastic's brand audit -- an annual citizen action initiative that involves counting and documenting the brands on plastic waste found in communities across the globe collected 346,494 pieces of plastic from 55 countries. 
"By carrying out this audit we are firmly shining the spotlight on the producers of plastic packaging – much of it single-use - and the resulting pollution and destruction it creates to the environment."

- Marina Hansen, Sea Shepherd's National Marine Debris Campaigner
Being part of this global movement to identify and contribute to a comprehensive framework for the prevention and reduction of plastic pollution was a natural step for Sea Shepherd Australia's Marine Debris Campaign.
"With the state of our oceans at crisis levels from plastic pollution we have no choice, we must turn off the tap of plastic and force the big corporations who pump out all this plastic to be held accountable," said Marina. 
Multinational corporations need to take full responsibility for the externalized cost of their single-use plastic products, such as the costs of waste collection, treatment and the environmental damage caused by them. If business as usual continues, plastic production could double by 2030 and even triple by 2050. Time is running out.
"The world's top polluting corporations claim to be working hard to solve plastic pollution, but instead they are continuing to pump out harmful single-use plastic packaging. We need to stop plastic production, phase out single-use and implement robust, standardised reuse systems. Coca-Cola, PepsiCo, and Nestlé should be leading the way in finding real solutions," said Emma Priestland, Global Corporate Campaigns Coordinator, Break Free From Plastic.
"Our oceans are drowning in plastic with marine life, ocean habitats and the places we love paying the true cost."

- Marina Hansen, Sea Shepherd's National Marine Debris Campaigner