News
Where are the Sea Shepherd ships right now?
Sunday, 29 May, 2022
Since 1977, the Sea Shepherd fleet has been protecting marine wildlife through direct-action ocean conservation campaigns all around the world. Learn more about Sea Shepherd's fleet and the current frontline work of each vessel below. 
Last month, Sea Shepherd proudly welcomed a new vessel to its fleet! 
The vessel was purchased in Gibraltar, where it was deployed by the Royal Police of Gibraltar (RPG). It is 25 meters long, 6 meters wide and weighs about 67 tonnes. "Thanks to this vessel, we will be able to intensify our work in Germany and successfully continue our direct marine conservation efforts," said Manuel Abraas, CEO of Sea Shepherd Germany.
Stay tuned for announcements about the new vessel's name and its future missions. 


 La Rochelle, France
Current status: Undergoing maintenance after completing Operation Dolphin Bycatch. Take a look at the current galley refit that is underway.
About the Ship: The vessel, previously known as the Sam Simon, was named after our partners at the Age of Union Alliance, following a very significant pledge of support at the very beginning of 2022.
Before being purchased by Sea Shepherd in 2012, the vessel was a Meteorological Observation Ship for the Japanese whaling fleet called the Seifu Maru. 


 Lisbon, Portugal
Current status: Undergoing maintenance after returning from Operation Sola Stella where Sea Shepherd crew assisted the Liberian Coast Guard in the arrests of four fishing vessels. 
About the Ship: The M/V Bob Barker was a former Norwegian whaling vessel, Thanks to a five million dollar contribution from American television personality and icon Bob Barker, Sea Shepherd was able to quietly purchase and refit the long-range vessel before it was first used as part of the Antarctic Whale Defense campaigns. 


At sea on patrol at an undisclosed location.
About the Ship: The M/V Ocean Warrior is Sea Shepherd's first custom-built patrol vessel. It was purchased with a grant from the Dutch, Swedish and British lottery funds and constructed in Antalya, Turkey. With the speed, manoeuvrability and range to outmatch the Japanese whaling fleet the vessel was a game-changer for Sea Shepherd's Whale Defense campaigns in the Southern Ocean.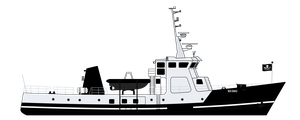 Augusta, Sicily, Italy
Current Status: 
Preparing for upcoming campaigns in the Mediterranean Sea. 
Read about the ship's 2021 campaign Operation Siso where a record 237 FADs (Fish Aggregating Devices) were removed from the Mediterranean Sea
About the Ship: The Sea Eagle is a 35-meter former pilot ship, now serving in the Sea Shepherd fleet. The ship was generously donated by Allianz, and will now serve in the Mediterranean sea to fight back against ocean plastics, ghost nets and illegal fishing.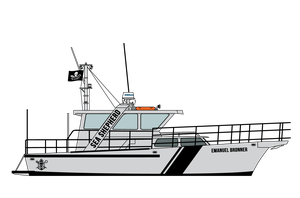 Greece
Current Status: After serving Sea Shepherd Germany for the Baltic Sea campaign since 2017, the M/Y Emanuel Bronner patrol boat is on its way to its new home -- Sea Shepherd Greece!
About the Ship: The M/V Emanuel Bronner is a small ship owned and operated by Sea Shepherd as a Baltic Sea conservation patrol vessel. Unveiled in 2017, the ship was donated by philanthropist Michael Bronner and named after his grandfather, Emanuel Bronner. The vessel is responsible for helping to protect the endangered harbor porpoise in the Baltic Sea.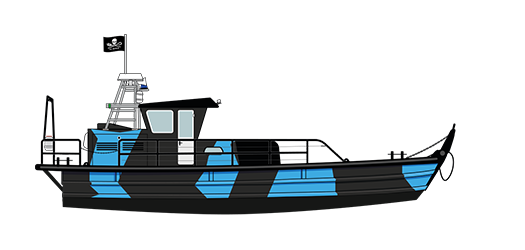 United Kingdom
Current Status: Preparing for upcoming coastal patrol work, ghost net recovery and marine debris retrievals from otherwise inaccessible areas of the UK's coastline and islands. 
Take a look at this video from the vessel's recent sea trials.
About the Ship: Sea Shepherd's first landing craft was named by Captain Paul Watson after the Selkies (seal folk) from Celtic and Norse mythology.
Commissioned by the Ministry of Defence in 1984 and completed in 1985 at the Souter shipyard at Cowes (Isle of Wight, UK), the Landing Craft Vehicle Personnel (LCVP) Mk.4 was designed to operate from the Royal Navy's amphibious warships HMS Fearless and HMS Intrepid. Decommissioned in 2012 then fully re-built in 2016 with further modifications in recent years, LCVP Selkie opens up more possibilities for Sea Shepherd UK's campaigns than traditional boats and RIBs with the ability to land on almost any beach, embark a load of 5500 kg and then retract back to the sea.
LCVP Selkie will now be tasked on coastal patrol work, diver deployment, ghostnet recovery, and marine debris retrievals from otherwise inaccessible areas of the UK's coastline and islands.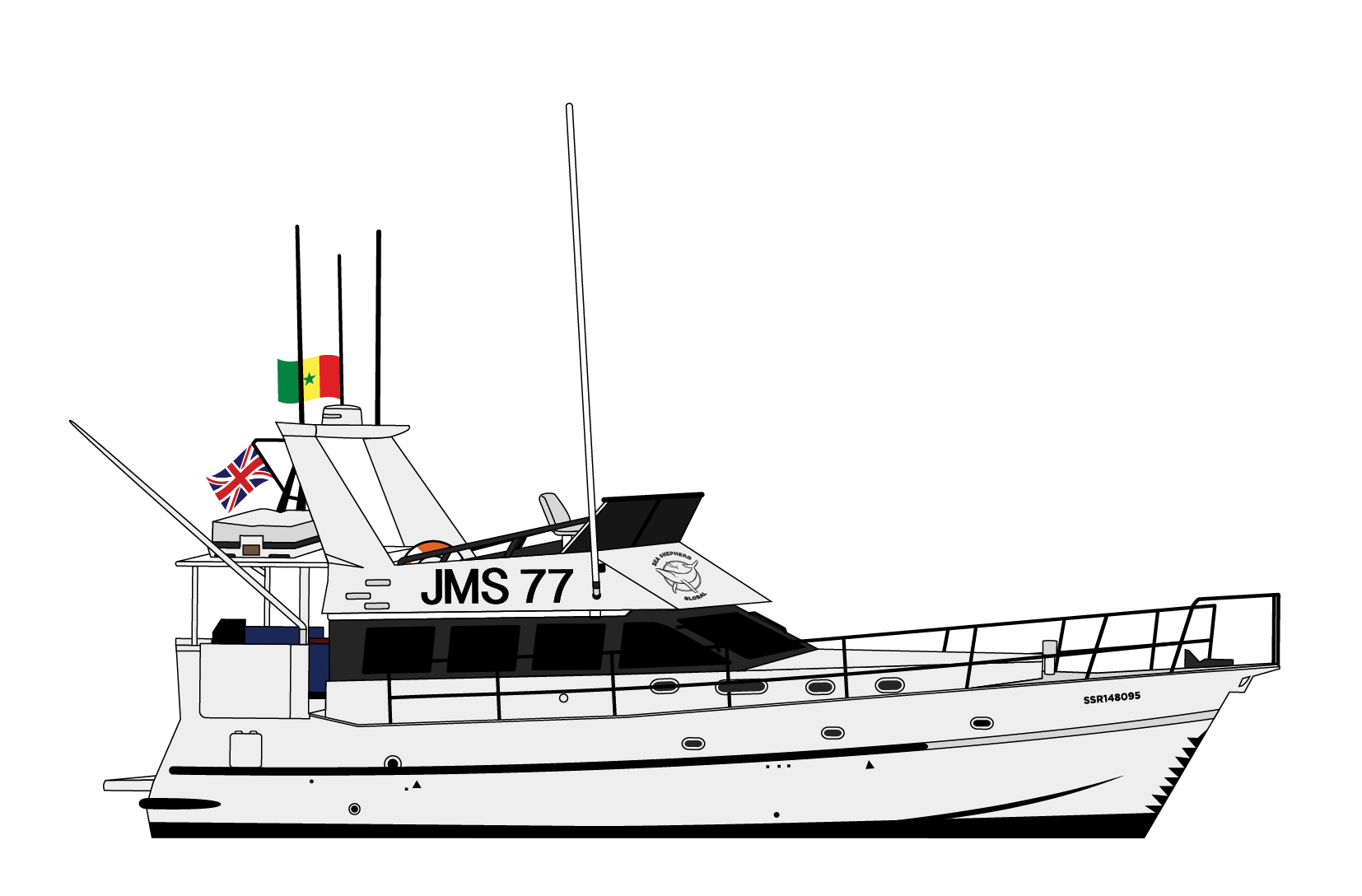 Cabo Verde, Africa
Current Status: The Jairo Mora Sandoval is currently in use by the marine conservation organisation Biosfera I in Cabo Verde where it is protecting turtles and sea birds.
About the Ship: The vessel was purchased by Sea Shepherd in 2013 and named after Jairo Mora Sandoval, a courageous sea turtle conservationist murdered in Costa Rica.