News
Updates from the Field: Cocos Keeling Islands 'Trash Bash' 2021
Monday, 15 Aug, 2022
For the second year in a row, Sea Shepherd is at the Coco Keeling Islands conducting an intensive remote clean-up mission. The goal of the clean-up project is simple - remove as much debris as possible to make the beaches and the ocean safer for marine life, whilst supporting the remote island communities who are faced with ocean plastics washing onto their shores.
The Cocos Keeling Islands are Australia's most remote island territory located 2,750 kilometres north-west of Perth, Western Australia in the Indian Ocean. The group of coral islands are a place of immense beauty, with pristine reefs and a wide variety of marine life.
Sea Shepherd's marine debris crew who are part of the Cocos "Trash Bash" 2021 team will be tackling hotspot beaches on several of the islands. Our inaugural Cocos 2020 campaign saw over 11 tonnes of debris removed, so we know the work ahead will be mighty for the crew.
Scroll down to read updates from the field from our National Marine Debris Campaigner, Marina Hansen as part of out Cocos "Trash Bash" 2021 remote campaign.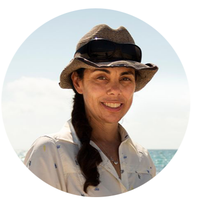 The Sea Shepherd Marine Debris Campaign crew at the Cocos Keeling Islands. Photo: Viki Blackmore
Update One - South Island
Sea Shepherd's Cocos Trash Bash 2021 remote clean-up campaign is underway with the crew hitting the ground running at South Island, in the Cocos Keeling Islands, offshore Australia.
In just over 72 hours, the 8 crew removed 188 collection bags weighing 1,279 kgs and 1,760 kgs of discarded fishing ropes and nets. Together their efforts have resulted in over 3 tonnes of harmful debris no longer on the beaches of this stunning tropical island.
To maximise their time cleaning, the crew spent 3 nights camping on the deserted island, getting to the clean-up areas by walking the 1.8kms or on the higher tides by outrigger canoe and a support dinghy. 
Campaign Leader Liza Dicks said cleaning beaches on a remote island certainly comes with its challenges.
"The teamwork displayed by the crew has been exceptional, often having to think on their feet and adapt together to the changing sea conditions and weather." "We have seen many, many turtles swimming in the lagoon, so we know the work Sea Shepherd is carrying out will most definitely have a positive impact to local marine life"

- Campaign Leader, Liza Dicks.
Take a look at our photos from South Island below ⬇️
Update Two - Turtles at the Cocos Keeling Islands
Whilst cleaning beaches during our remote clean-up mission at the Cocos Keeling Islands, Sea Shepherd's crew have seen numerous Green turtles (Chelonia mydas) including this amazing turtle photographed swimming off South Island. 
Sea turtles are key stone species, important for a thriving ecosystem. They love grazing on seagrass, keeping seagrass beds healthy, not just for themselves but other species too including ourselves! Sea grass captures carbon up to 35 times faster than tropical rainforests so by protecting turtles by removing debris from beaches and the ocean, we're protecting the planet!
Update Three - Community Clean-ups
Over the weekend our Cocos Trash Bash crew hosted two community clean-ups removing a whopping 461.4kgs of marine debris.
On Saturday, our crew travelled by ferry to Home Island with a lovely tour group on an extended holiday who were also heading to our clean-up at Cemetery Beach!
Then on Sunday morning on West Island, we were joined by 13 locals, most of whom were local school children, who did an amazing job of cleaning up around Jetty Beach.
Thank you to the 31 legends who joined us over the weekend at these events. It was an outstanding team effort!
Take a look at photos from the clean-ups below 
Update four - Transporting tonnes of debris
At the Cocos Keeling Islands, our Sea Shepherd crew removed 188 bags of consumer plastics plus 1.7 tonnes of ropes/ghost nets from beaches at South Island.
Picking up debris in remote locations is par for the course for our marine debris crew, but transporting 3 tonnes off a deserted island was yet another test for them during this clean-up mission.
High and low tides, shallow waters and the sheer volume of ocean plastics that have washed ashore at this beautiful remote atoll is always going to be challenging.
Using tide charts, outrigger canoes, a dinghy, muscle power and oodles of determination our quick-thinking crew got the job done.
Take a look at our hardworking crew in action 
Update five - Home Island
After a massive few days cleaning South Island, in the Cocos Keeling Islands, it was time for the 8 Sea Shepherd crew to shift their efforts to Home Island and the beach featured in the Sea Shepherd film The Rainbow Tide.
During our inaugural Cocos remote clean-up 12 months ago, the crew spent three long days on Pulu Gangsa (Cemetery Beach), located on the windward side of this delightful island, removing 171 bags weighing just over 1.8 tonnes.
Comparing the conditions from the year prior, we saw a dramatic difference with the loading significantly less – what a relief for the returning crew who in 2020 were shocked and overwhelmed by the volume of plastic on the beach and washing ashore.
Thanks to the tide we reached further along the beach and the crew worked incredibly hard in difficult conditions – a combination of torrential rain, mosquitos and heat – but they pressed on removing 1.7 tonnes (163 bags), collected from 300m of Pulu Gangsa. 
At remote clean-ups when Sea Shepherd crew remove tonnes of marine plastic pollution to reveal clean beaches, we're giving marine life a fighting chance to survive and thrive.
Take a look 
Update six - Fishing gear removal
During Sea Shepherd's Cocos Keeling Islands 2021 remote clean-up, our crew of just 8 removed a staggering 1,760 kilograms of discarded ropes and nets from South Island.
Rising and receding tides push discarded ropes and nets onto the island, with many becoming entangled in trees that line the shore and overhang the beach.
It's not as simple as pulling them out (we wish!) – often the vegetation grows around the twisted mass of ropes and nets making the task of removing them labour intensive and time-consuming.
The sad reality is that ghost fishing gear kills marine life.
Taking direct action on the beaches to protect marine life is what drives Sea Shepherd Australia's Marine Debris Campaign and our passionate crew.
Take a look at photos of the removed fishing nets below 
Update seven - Home Island
4.4 tonnes
8 crew
5 days
At Sea Shepherd's Cocos Keeling Islands remote clean-up on Home Island, our 'Trash Bash' crew ventured beyond Pulu Gangsa, tackling new sections of beach toward Kampong Atas.
Cleaning this stretch of beach for 3 full days, the crew removed 2,719 kilograms of ocean plastics.
Polystyrene, plastic water bottles, thongs, hard plastic pieces and large discarded fishing ropes were the most common items removed.
Walking back along the cleaned beaches at the conclusion of our time at Home Island, our crew felt a real sense of achievement.
In 5 days at Home Island, Sea Shepherd removed 4.4 tonnes of debris.
Knowing that the turtles, hermit crabs, rays, sharks and fish the crew observed during their time on this special island now have relief from plastic pollution is their reward for the long days, carrying heavy debris (376 bags plus ropes and nets) and some of the toughest weather conditions we've experienced on a remote clean-up campaign.
Update eight - 
 Meet Sea Shepherd's Cocos Keeling Islands 2021 Trash Bash Crew! Our crew of nine, all hailing from Western Australia, epitomise how each and every one of us can make a difference.
Never giving up, they battled through searing heat, torrential rain, wind, high humidity and mosquitos to remove over 8.5 tonnes of debris from four islands of this amazing atoll.
Introducing:
Marina Hansen, National Marine Debris Campaigner
Liza Dicks, Cocos Keeling Islands 2021 Trash Bash Campaign Leader
Joel Dowsett, crew member
Mike Dicks, crew member
Nikky Flynn, crew member
Joelie Russell, crew member
Flo Obst, crew member
Glenn Mallaby, crew member
Viki Blackmore, Media Production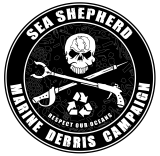 Check back for new updates from our 2021 Cocos Keeling Islands 'Trash Bash' or learn more about our Sea Shepherd Australia Marine Debris Campaign.